Meet Cheo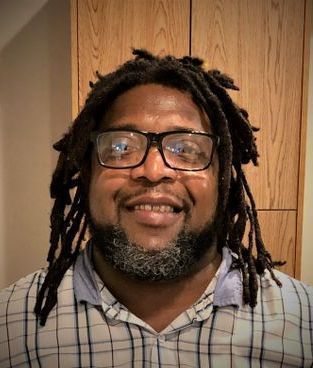 16 years of homelessness and struggle with mental illness brought Cheo to BRIDGES Full-Service Partnership (FSP) program in June of 2019.  Cheo is diagnosed with Schizophrenia which means that he experiences psychotic symptoms that include auditory hallucinations, delusions, and disorganized thought processing as well as symptoms of depression. These symptoms have severely impacted Cheo's life in a variety of ways including the ability to keep a home in the community and connect with others.  Schizophrenia often affects a person's ability to think, feel, and behave clearly and is sadly socially stigmatized. Cheo has to work through his personal struggle with his symptoms, daily and does so.   
Left untreated symptoms of schizophrenia can be persistent and disabling.  Cheo found help in FSP.  This program is designed to provide field-based services to make mental health easily accessible to individuals like Cheo who have intensive service needs to successfully live in the community.  Services include intensive and field-based case management, therapy, psychoeducation, peer support, psychiatric and medication, benefits and housing assistance, substance abuse support, and other adjunctive services and interventions that reduce hospitalization and institutionalization.
Cheo's symptoms severely impacted his life in a variety of ways including the ability to keep a home in the community and connect with others.  Since working with BRIDGES over the last two and a half years, Cheo has made great improvements. Cheo has worked closely with a team of therapists, case managers, psychiatrist, and peer advocates to decrease his symptoms of psychosis, decrease feelings of depression, remain on a prescribed medication regimen, increase his independent living skills (i.e., schedule and manage medical appointments, cooking and hygiene skills), and find permanent and stable housing.
Cheo has a multidisciplinary team that is available to him as he needs.  He often meets with team members once or twice weekly. Cheo avails himself of these services and participates in his own treatment. He receives psychoeducation regarding his mental illness, CBT interventions, grounding and mindfulness activities, explores and processes feelings of depression, life challenges and experiences, and has learned to utilize coping skills. Cheo engages in talk therapy, physical activities such as walking, and journaling and writing poetry to decrease his symptoms. He always comes to sessions with a positive attitude and expresses gratitude to his team.
When asked about how he feels about therapy, Cheo states, "Therapy has been a blessing to receive. I feel everyone should get therapy. It helps with mental health."  He reports that the therapy program has allowed him to express repressed thoughts and "helped overcome hurdles that I couldn't have done without therapy." He praises BRIDGES program because therapy has impacted him in a "positive way" stating that his "therapists have been the greatest! They taught me that there are good people in the world that are still willing to help." When asked about advice he would give to future clients, Cheo encourages people to "Work with the staff, therapist, psychiatrist, and case managers because they genuinely care. Be honest with them and they will take care of you. BRIDGES staff are the greatest, do what they say!"
After over 16 years of chronic homelessness and housing struggles we are excited that Cheo has been matched to permanent housing via the Department of Housing and Urban Development (HUD) Continuum of Care (CoC) voucher! It is a long process to getting matched to permanent and/or supportive housing and the team will be working with Cheo every step of the way until he has a secure roof over his head and a place to call home!
Bridges FSP is so proud of Cheo, his participation in the program, and his accomplishments in meeting mental health goals!